I never used to be the kind of woman who made lists.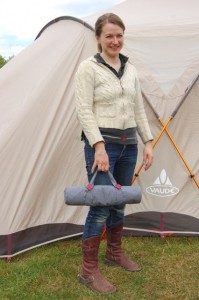 But trying to prep for a camping trip while being mithered by small children has changed me.
The only way I can be certain that some crucial item is not forgotten has been to put together an Excel spreadsheet of our required gear.
Having gone to this effort, Matthew suggested other campers might find it useful. If only as the basis for their own packing list. Ours is designed for two adults and three small children and by no means do we take every item on it every time we camp.
The spreadsheet has tabs divided into pantry, bedrooms, living room, clothes, bathroom, First Aid and Other Stuff.
Not that our tent has a pantry.