The Art of Camping: The History and Practice of Sleeping Under the Stars is out now in Penguin paperback.
http://www.facebook.com/artofcamping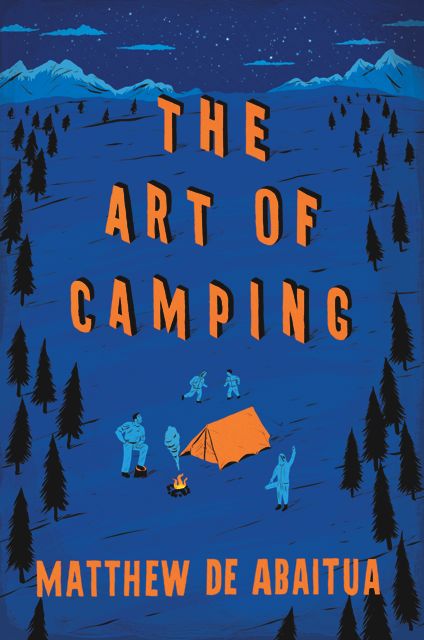 Reviews
Does for camping what Roger Deakin did for wild swimming. (Independent )
A delightful combination of history and memoir with a generous dollop of guidance thrown on top . . . read this gem of a book. (Economist )
An elegant ode to the joys of camping. All sorts of tips on campsite etiquette, lore, equipment, and best practice, and his advice is convincing and honest. He is a lovely writer and his history is enlivened with tremendous flashes of wit. (
Daily Telegraph
)Teaming witty anecdotes with a potted history of what sleeping under the stars means sociologically, De Abaitua makes learning how to create a tented home away from home fun. (
Elle
)De Abaitua will soon have you believing in this consistently engaging and enjoyable book. It's a fine writer indeed who can seem authoritative, approachable and just great fun. (
Metro
)
"The Art of Camping is the perfect chiarascuro of personal observation, wit and insight, with a detailed – but never over-egged – history of a stream athwart the main current of urbanised life. The entire hidden under-the-groundsheet history of camping provides such a fascinating perspective from which to look back on the follies of the permanently settled, while, in and of itself, it turned out to be a vital strand in the liberation movements of the 20th century." Will Self.
Could there be another way of life? Can I survive with less stuff? Should I run for the hills?
These are all good questions that people have asked before, throughout history, and which have inspired people to set up camp. But now camping is part of the drive for self-sufficiency, a reaction against mass tourism, a chance to connect with the land, to experience a community, to leave no trace . . .
From packing to pitching, with hikes into the deep history of the subject and encounters with the great campers and camping movements of the past, the Art of Camping is a witty and philosophical blend of 'how to', history and personal anecdotes – a must for every camper.