Found along the South West coast of Turkey, Dalaman has been attracting visitors since the ancient days. When you arrive, it is easy to see why. It's a stunning Mediterranean resort and exemplifies perfectly why Turkey is fast becoming one of the best holiday destinations in the world.
In the ancient world, Dalaman was a regular hang out for gods like Apollo and Pegasus and while these may be myths it is easy to see why the gods might have chosen this place. These days it is also visited by around two million people a year, so the gods are far from alone!
The beaches are understandably the main draw – it's also known as the Turquoise coast which should give you some idea as to what it is that appeals. Long stretches of beach, beautiful coves and bays make it a naturally stunning location. The resorts of Icmeler and Olu Deniz are always in demand and come complete with all the other facilities you would expect at a top resort.
Sarigerme is a relatively new resort but looks set to establish itself as one of the best in years to come.
If you are looking for a spot of history to enjoy then it doesn't get much better than Ephesus. In its day, this was the second biggest city in the Roman Empire behind Rome itself. Today it is only ruins but still gives you some idea how majestic it must have been in its pomp.
Also well worth a visit is Marmaris – a town full of hustle and bustle. Pick up a bargain at the bazaar (be prepared to haggle) and see what goods are on offer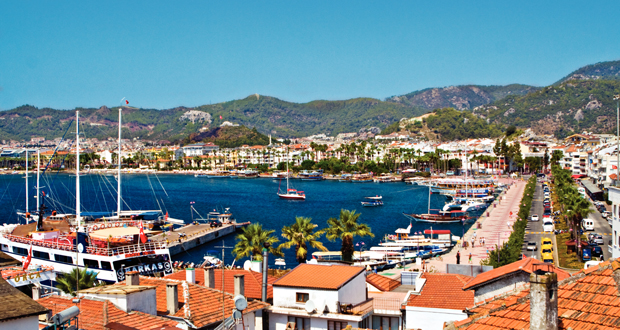 on any given day.
Like most of the other resorts along Turkey's Aegean Sea, the warm waters are ideal for swimming and having a go at other watersports. Every age is catered for, as is every budget so no matter what you are looking for, Dalaman is a great spot for a holiday.
Dalaman holidays with Thomas Cook let you take the very best from the region and enjoy a unique holiday in this unique and exquisite destination. If Turkey holidays are on your radar for your next holiday, then Dalaman should be at or near the top of your list.
Why not check it out for your next getaway?
Guest post from Thomas Cook