My parents gave up camping after my father Eddie, a policeman, was injured during the Toxteth riots. Convalescing, he didn't fancy wrangling the enormous frame tent onto the roof rack and was finally in a financial position to buy a modest caravan.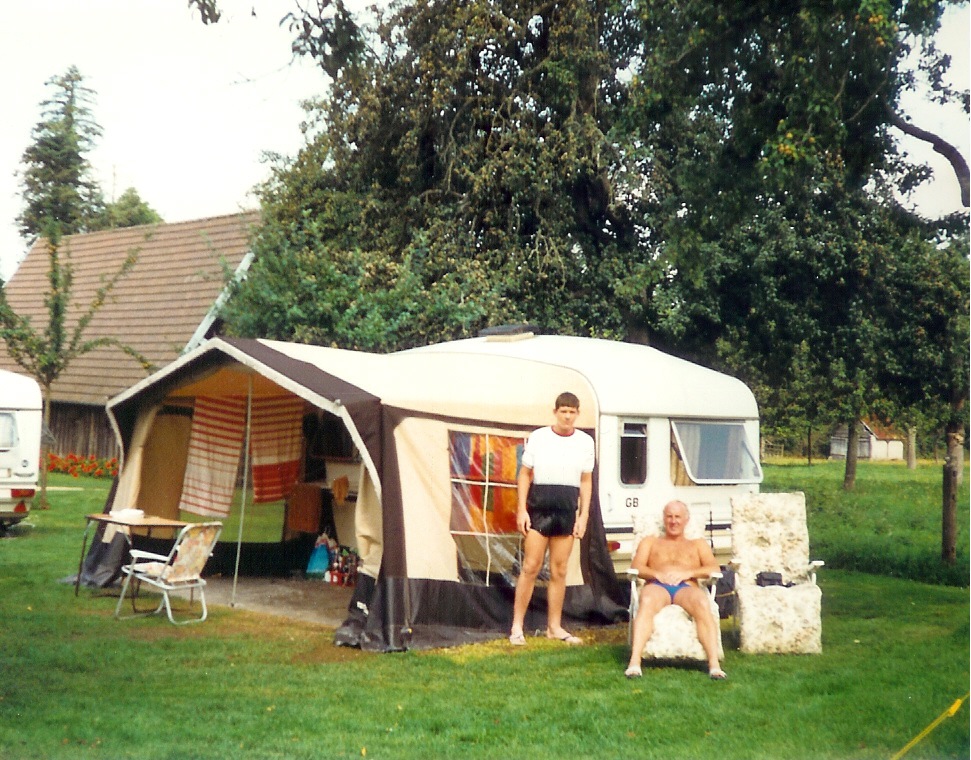 My grandparents had owned a caravan. I have a vague memory of being allowed to sleep in it while the rest of my family slept in the awning: I was the youngest, after all.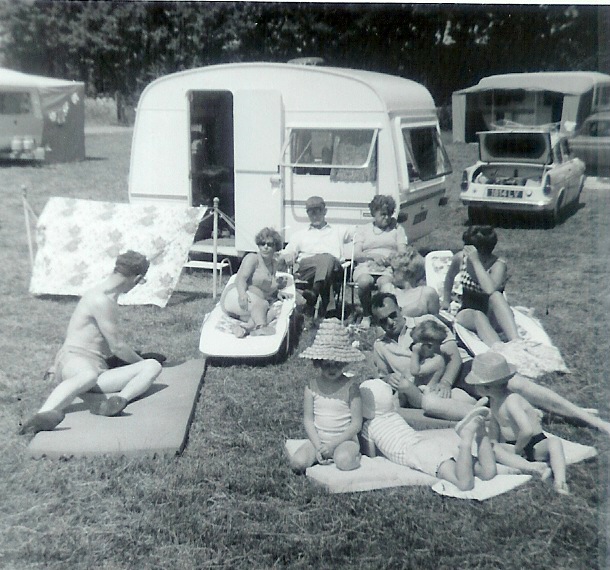 On our first trip in Eddie's new caravan, it fell to me to perform the tasks that might have aggravated his injury: to drag the caravan onto its immaculate cut-grass pitch, to put down the four legs with a wheel wrench, to fetch the water and empty the waste. My parents were cautious types: they liked the assurance and peace of mind that came from Caravan Club sites and Caravan Club insurance. My mother's great fear, often voiced, was that they would one day find themselves accidentally driving down the Champs Elysees with the caravan, like one of those anxiety dreams in which you find yourself naked on a train.
As a committed camper, I've taken a different path from the rest of my family. My sister has a caravan, my brother had a caravan while he was in the UK. They would meet for caravan holidays and I would occasionally camp with my wife and children somewhere nearby: I like a campfire, and while caravanners and campers can get on, campfires and caravans most definitely do not.
The difference between campers and caravanners can be summed up in one detail from a Mass Observation report in 1970: when campers were asked 'No Matter How Much You Like It, You Have to Admit Camping Can Be Pretty Miserable Some of the Time', seventy-two per cent of them agreed with the statement. When the same question was put to caravanners, only fifty-five per cent agreed. Caravanning spares its followers the worst of the indignities and discomforts suffered by campers.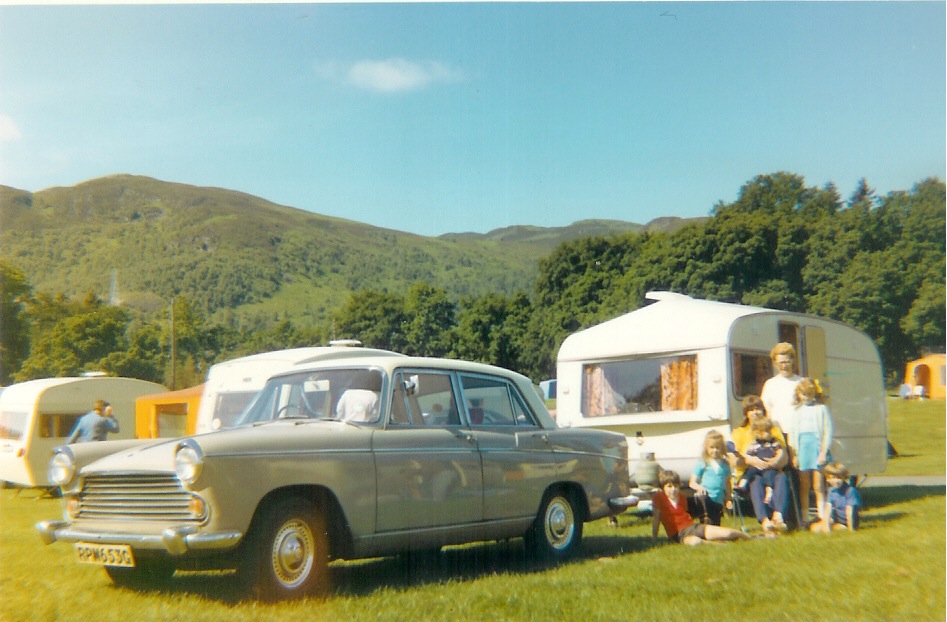 While researching my history of camping The Art of Camping: The History and Practice of Sleeping Under the Stars, I came across a few details about the early history of caravanning that I couldn't use in the book but can share now.
I was surprised to discover that caravanning was referred to as 'land yachting' in the Edwardian era and that writer H Rider Haggard, author of She and King Solomon's Mines, was one-time chair of the Caravan Club. In the summer of 1907 Lady Arthur Grosvenor, sister-in-law to the Duke of Westminster, travelled through Oxfordshire disguised as a gypsy and calling herself Syeira Lee. She was bound for Ascot, of course. It was part of the bohemian vogue for all things gypsy, with artists of the time such as Augustus John affecting the dash of the 'Romany Rye'.Rider Haggard took against the new fangled motor caravan and protested strongly against the innovation, saying:
'Nowadays people are going a good deal too fast and are trying to cram into one day what they should do in a week. Motors are making life intolerable. I believe that the world is going far too rapidly and that we shall have to pay for it. Caravaning tends to counteract the evils of the day; it gives people time to think and brings them into contact with nature.'
Another early advocate of caravanning Bertram Smith toured Britain in 1907 and wrote Caravan Days, his homage to his pursuit. Bertram Smith always slept on a veranda in the open air, summer and winter alike. As a young man in Liverpool (the home town of my parents), he toured the Cheshire lanes by night and at weekend. His caravan was drawn by two horse, Sam and Simon, and his driver and handy man was called Herbert, and he slept nearby in an Alpine tent of about seven foot square. Bertram Smith had been a keen camper and was perceptive about the differences between it and caravanning:
'Caravanning is sometimes attacked for its complexity and elaboration, compared with camping-out. But it is of a different order altogether. By all means if you are going to live in a tent and I am myself a keen lover of canvas cut down your necessities and simplify to the last degree. But the special charm of a caravan is in complexity and completeness, the whole fun of it is to bring with you a dwelling fitted out in every detail, even to shoe-horns and paper-knives.'