I am pleased to announce that my book The Art of Camping: The History and Practice of Sleeping Under the Stars will be published next year July 2011 by Hamish Hamilton, as reported in the Bookseller.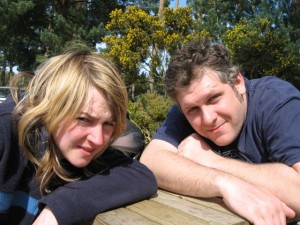 The last year has been largely spent researching and preparing a proposal for the book, which I am currently deep in the throes of writing. The book will include American characters such as Ernest Thompson Seton, Nessmuk and Horace Kephart alongside the eccentric, progressive British camping movements of The Kindred of the Kibbo Kift and The Order of Woodcraft Chivalry. Thomas Hiram Holding will stand beside Edward Whymper, American Indian beside Romany Gypsy, Buckminster Fuller beside Stewart Brand, on a campsite where Glastonbury, Woodstock, neolithic hunters, and the Boston Methodist camp meetings of the nineteenth century are all taking place simultaneously.
So, I've got my work cut out. Wish me luck
Matthew De Abaitua
Cath is also contributing to the book. She is currently setting down her thoughts on taking babies camping; the first woman to join the Camping Club, Mrs F. Horsefield, took her boys of twelve years and her baby of twelve months camping, and we have just returned from the festival where there was a baby of about a month old.  It can be done.