The festival issue of Five Dials (number 13) included my story The Sex, Drugs and Rock 'N' Roll Were Incidental, which is a review of the Woodstock music festival as a failed camping holiday.
The story is reproduced here.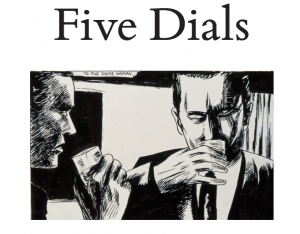 Five Dials is an online literary magazine from my publishers Hamish Hamilton, and it is free. With an impressive roster of contributors (who I am honoured to join), Five Dials can be downloaded here.