Cooking our last meal of the camping season at a festival in West Dean, the gas on our crappy cooker ran out. We couldn't get a replacement canister and so had to eat vile claggy pasta cooked in lukewarm water. Enough, I thought. Enough of this stove; The Camping Gaz Camp Bistro.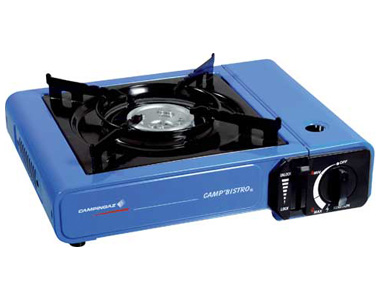 It comes in a plastic briefcase that falls apart, it collects grease and gunk and because it has no shelter from the wind, it burns through fuel at an indecent rate. We do most of our cooking over the campfire so I had picked this up for the odd morning brew. But campfires are not always practical and quickly I began to resent the awfulness of this piece of kit.
I have always owned a Trangia but found the meths burner pretty unpleasant to use. Looking around for decent camping cookers, they all looked pretty rubbish. And then I spotted the Trangia gas burner.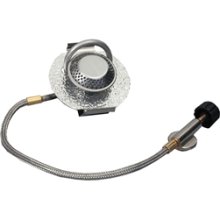 It's a bit pricey but it fitted inside my existing Trangia which protects it from the wind. The burner gives off a brisk, intense heat. After a weekend using it to cook on the midge-infested grounds of Wales, I am a convert. Sometimes I wonder why it takes me so long to get around to the bloody obvious.