Serves 4
This is a nod to the bouillabaisse I ate on the balcony of the Peron restaurant in Marseilles, which hangs over the sea.  Perfect if you are staying near a market and can pick up a variety of
fresh white fish.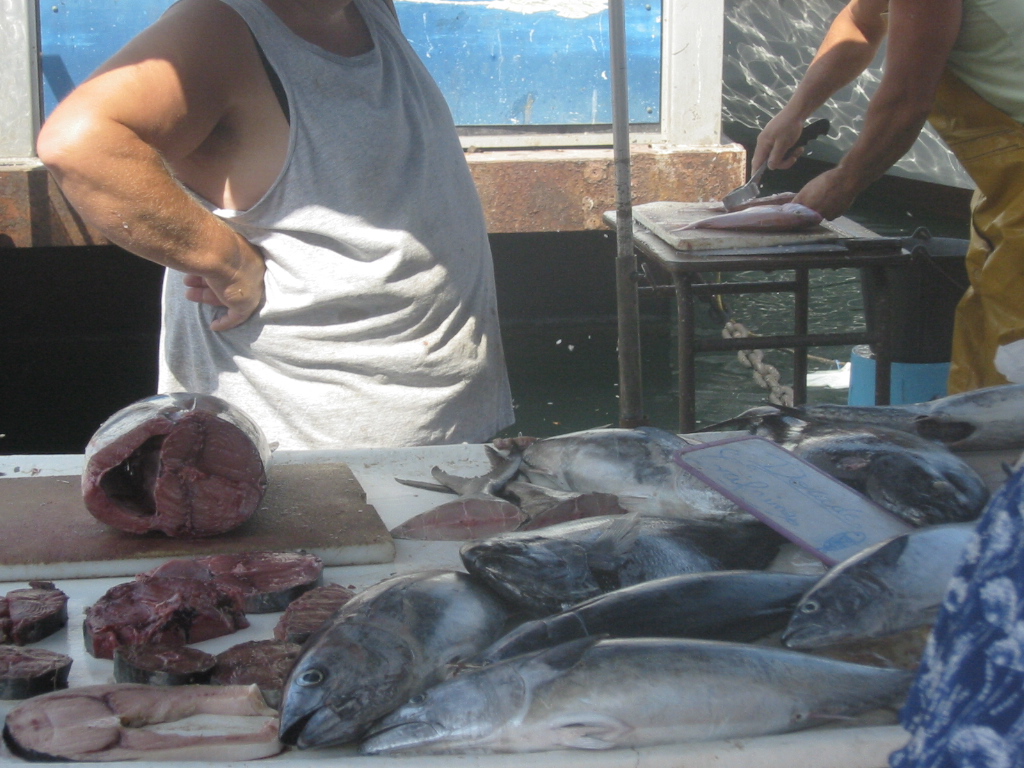 Ask the fishmonger to skin and bone your fish if necessary, as this is an effort at home, let alone in a field.  Use one or more varieties of fish, whatever is available. You can add more kick with a sprinkling of paprika.



Ingredients
1kg of firm white fish such as monkfish, haddock or conger eel, cut into 2cm chunks
8 new potatoes, scrubbed and thickly sliced
1 small onion or the equivalent in shallots, diced
1 leek, white part only, finely sliced
1 fennel bulb, peeled off its tough outer layers and remove the heart before dicing
1/2 tin of tomatoes or 4 decent sized fresh tomatoes, deseeded and diced
1 carrot, diced
1 clove garlic, finely sliced
½ tsp paprika
Pinch of saffron
1 lemon, wedged
1 tsp fennel seeds
1 clove garlic, finely sliced
1 small glass of white wine
1 tbs flat leaf parsley or chives, oregano, chopped
Olive oil for frying


Equipment
Chopping board
Sharp knife
One-ring stove
Large saucepan


Method
Heat the oil and gently fry the carrot, onion, leek, fennel and garlic until soft.  Mix in the saffron and fennel seeds.  Add the wine and cook off the alcohol for a few minutes.  Add the tomatoes, paprika, herbs, salt and pepper.  Stir well and adjust your seasoning if necessary.  Layer the potatoes in the pan, you may need to add some water to just cover them, but not drown them.  Cover the pan and cook until the potatoes still hold their form, but are just cooked.  Add your fish.  Cover and cook for a further two minutes, check and cook for longer if necessary. Serve with lemon and chunks of bread to mop up the gravy.